Father's Day Packages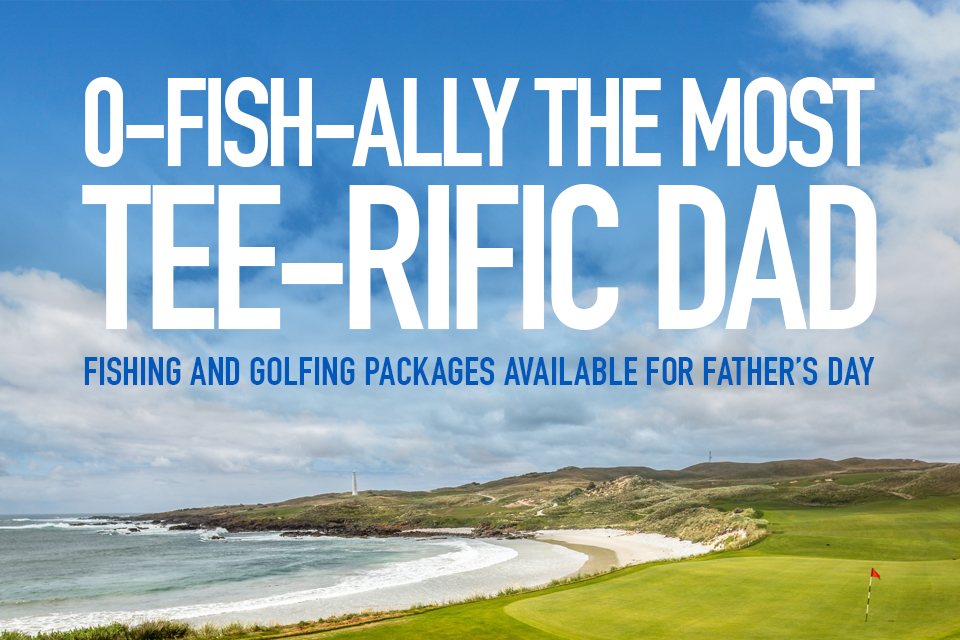 With Father's Day just around the corner, Sunday 2nd of September to be exact, it's time to organise your special thanks to Dad!
At Sharp, we're proud to fly visitors, guests and locals to King Island, Tassie's own little treasure, home to world-class fishing, golfing and fine food. We may be biased but we think King Island is the perfect destination for Dads to enjoy a relaxing escape with days filled with fishing and golfing!
Our reservations team are experts in all things King Island, full of local knowledge and the best deals. We specialise in taking the stress out of your booking and enjoy nothing more than planning fun-filled holiday packages for you and your family. 
To send Dad on the ultimate golf and fishing getaway, simply call our reservations team and we will create a custom package based on your travel dates and budget. Or alternatively, we offer gift vouchers sent to your inbox so you can let Dad call the shots (pardon the pun). 
Father's Day is one day of the year to truly show Dad how much you appreciate him. For more information or to book please call our team on 1300 55 66 94. 
Back to News Section